Levels
USAG Women Levels 2-5
USAG Men Levels 4-5
USAG Women Levels 6-10/Open
USAG Men Levels 6-10
Xcel Bronze & Silver
Xcel Gold & Up
USAIGC Copper & Bronze
USAIGC Silver & Up
JOGA
Team Entries

$100
$100
$115
$115
$100
$115
$100
$115
$100
$60
Entries
Entry deadline:

Nov 23rd.


All payments must be received by Nov. 23rd.
Make checks payable to Star Bound Gymnastics.
Cancellation Deadline
Requests for refunds must be received by

Dec. 5th.

Substitutions and Level changes must be made by

Dec. 22nd.
Event Finals
Awards
Custom Medals and Team Banners
Team Awards
- Top 3 scores count
For Gymnast
Custom Gift for every competitor
Special medals for all stuck beam routines and pommel horse routines
For Coaches
Custom Gift for every coach
Coaches Food Vouchers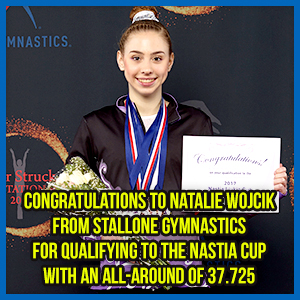 Daily mount Block Raffle Winners - Congratulations to Will-Moor, CPG, & GET/NEGX

Congratulations to the GK/Mancino fundraising for CHOP Winners. The teams that purchased the most leotards and therefore creating the top 3 donations to CHOP.

1st Place - Atlantic Coast - Star Struck Beam Throw with Anniversary Logo
2nd Place - AJS Pancotts - Mancino 40 x 8 Sting Mat
3rd Place - Surgents - velcro vault runway tape measure.

Winner of the week of camp at IGC - All donations from this raffle going to CHOP

Photographer Information
Equipment
Hotel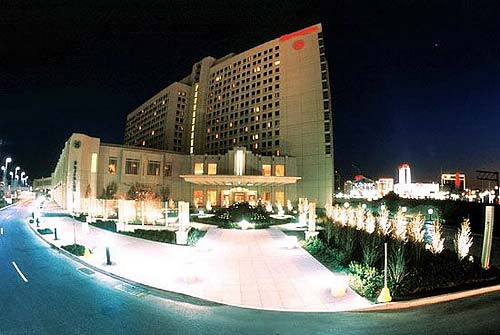 Sheraton Atlantic City Hotel
connected to Convention Center
Two Miss America Way
Atlantic City, NJ 08401



Room Rate:

$159 + tax per night

Room block is being held until December 11, 2017. Mention 21st Annual Star Struck Invitational to receive the group rate.



Reservations may be made online at:


https://www.starwoodmeeting.com/Book/starstruck
Phone # for reservations: 1-888-627-7212 or 1-609-441-2911



Alternate Hotel Information :



Bally's Park Place
Reservations: 1-888-516-2215
Group Name: Star Struck
Group Code: SB01SB8
On-line Bookings: https://aws.passkey.com/go/SB01SB8 Thursday: $69 + tax
Friday: $169 + tax
Saturday: $289 + tax
Sunday: $169 + tax
Daily resort fee of $24
Self Parking: $5
Room block is being held until December 12, 2017

Days Hotel Atlantic City - Pleasantville
6708 Tilton Rd., Egg Harbor Township
609-641-4500
Group Name: Star Bound Gymnastics
2-Night Minimum
Single/Double - $109.99 + tax
Extra Person - $10
Cancellations must be made by December 16th at 4pm
Room block is being held until December 20, 2017

Comfort Inn North
539 Absecon Blvd., Absecon, NJ
609-641-7272
2 Double Beds
Friday night - $80 + tax
Saturday night - $120 + tax
Includes Hot Breakfast
Room Block held until December 12, 2017

Courtyard Marriott
1212 Pacific Ave., Atlantic City, NJ 08401
1-609-345-7070
Group Code - SBGP
Room block held until December 8, 2017
Thursday, January 11th - $79 + tax per night
Friday, January 12th - $149 + tax per night
Saturday, January 13th- $239 + tax per night (Saturday arrival is not allowed)
Sunday, January 14th - $109 + tax per night
Valet Parking - $10 plus tax per night - Unlimited In and out usage
Cancellations must be made by January 8th or will result in a one night charge.